Your Success Begins with Connections
We're here to help you get started at Oklahoma State University!
The Office of First Year Success provides the tools and resources you need to succeed. Beginning with your orientation experience, through your first year, we have you covered.
Program information for:
Register for orientation and enrollment
Orientation and enrollment is your first step to joining the Cowboy family and is required for each new student. Find a freshman or transfer program date that best fits your schedule. Sign up for orientation via your application portal here!
Application Portal
First Year Resources
---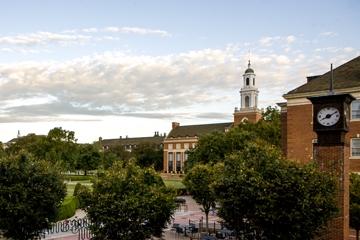 Oklahoma State University releases spring 2020 honor rolls
Jun 2
A total of 9,400 students were named to the 2020 spring semester honor rolls at Oklahoma State University in Stillwater, including 5,241 students named to the President's Honor Roll for earning an A grade in all their courses.
Vet Med Faces of Research: Dr. Tom Oomens
Jun 1
Tom Oomens, Ph.D., associate professor in the Department of Veterinary Pathobiology at Oklahoma State University College of Veterinary Medicine, is searching for a vaccine to battle respiratory syncytial virus or RSV, a very common human virus.