Your Success Begins with Connections
We're here to help you get started at Oklahoma State University!
The Office of First Year Success provides the tools and resources you need to succeed. Beginning with your orientation experience, through your first year, we have you covered.
Program information for:
Register for orientation and enrollment
Orientation and enrollment is your first step to joining the Cowboy family and is required for each new student. Find a freshman or transfer program date that best fits your schedule. Sign up for orientation via your application portal here!
Application Portal
First Year Resources
---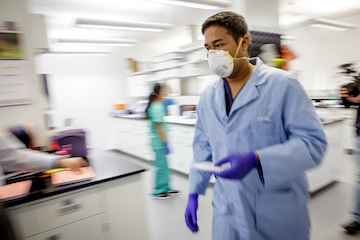 Innovative partnership creates COVID-19 diagnostic lab at Oklahoma State University
Apr 8
An innovative collaboration and herculean effort between two campuses at Oklahoma State University (OSU) is allowing the institution to play a key role in the state's fight against COVID-19.
Spears Business students named Outstanding Seniors
Apr 8
Five seniors from the Spears School of Business have been named 2019-2020 Outstanding Seniors by the Oklahoma State University Alumni Association. The Outstanding Senior award recognizes seniors who show excellence through academic achievement, campus and community involvement, academic, athletic or extra-curricular honors, scholarships and work ethic during their time at OSU.