Your Success Begins with Connections
We're here to help you get started at Oklahoma State University!
The Office of First Year Success provides the tools and resources you need to succeed. Beginning with your orientation experience, through your first year, we have you covered.
Program information for:
Register for orientation and enrollment
Orientation and enrollment is your first step to joining the Cowboy family and is required for each new student. Find a freshman or transfer program date that best fits your schedule. Sign up for orientation via your application portal here!
Application Portal
First Year Resources
---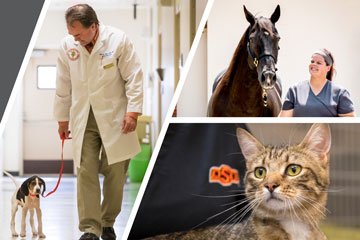 First Virtual Summer Seminar a Success
Jul 6
The Oklahoma State University College of Veterinary Medicine and the Oklahoma Veterinary Medical Association recently held their first virtual OSU/OVMA Summer Seminar. Forced to transition from an in-person seminar to a Zoom webinar format, the continuing education event was a success.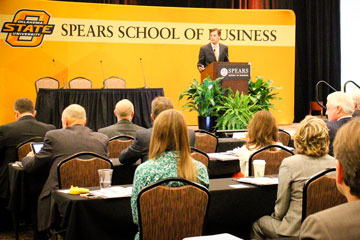 Spears School of Business hosting Contract Management webinar series
Jul 6
The Spears School of Business will host a three-part Contract Management webinar series from September through October. The webinar series will give attendees an introduction to the essential skills needed to be a successful government contract manager.