Your Success Begins with Connections
We're here to help you get started at Oklahoma State University!
The Office of First Year Success provides the tools and resources you need to succeed. Beginning with your orientation experience, through your first year, we have you covered.
Program information for:
Register for orientation and enrollment
Orientation and enrollment is your first step to joining the Cowboy family and is required for each new student. Sign up for orientation via your application portal here!
Application Portal
First Year Resources
---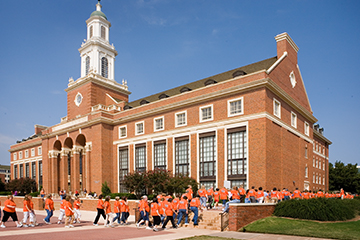 Coronavirus Monitoring: Travel Restrictions Update
Feb 28
According to the Center for Disease Control and Prevention (CDC) update on Feb. 25, the novel coronavirus (COVID-19) situation is rapidly evolving with "community spread" being seen in several countries, which means cases of the virus have appeared without a known source of exposure.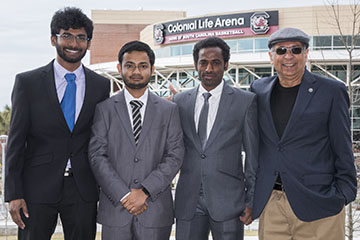 Graduate students place fourth at South Carolina's Big Data Case Competition
Feb 28
A group of Oklahoma State University business analytics students placed fourth out of nearly 20 teams at the Big Data Case Competition Feb. 7-9 prior to the University of South Carolina's National Big Data Health Science Conference.